Scuba Safari Group
America Travel Arrangements, Inc.
Chamber of Commerce Plaza, 1116 North Collier Blvd., Marco Island, FL 34145
(239) 642 – 6616
www.americatravelarrangements.com
15 DAY SAFARI – EXCLUSIVE GROUP /SOUTH AFRICA. SCUBA SAFARI

UP TO 10 PEOPLE. CALL US FOR AVAILABLE DATES.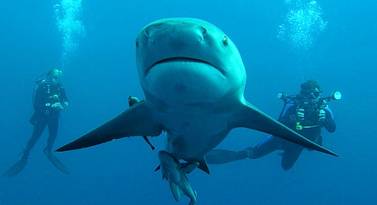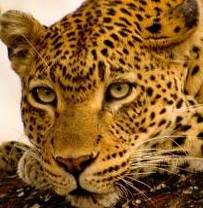 DAY 01 EMPERORS PALACE, JOHANNESBURG, SOUTH AFRICA

DAY 02 MARATABA SAFARI COMPANY, SOUTH AFRICA

DAY 03 MARATABA SAFARI COMPANY, SOUTH AFRICA

DAY 04 MARATABA SAFARI COMPANY, SOUTH AFRICA

DAY 05 CAPE GRACE, CAPE TOWN, SOUTH AFRICA

DAY 06 CAPE GRACE, CAPE TOWN, SOUTH AFRICA

DAY 07 CAPE GRACE, CAPE TOWN, SOUTH AFRICA

DAY 08 GORAH ELEPHANT CAMP, ADDO, SOUTH AFRICA

DAY 09 GORAH ELEPHANT CAMP, ADDO, SOUTH AFRICA

DAY 10 GORAH ELEPHANT CAMP, ADDO, SOUTH AFRICA

DAY 11 SELBOURNE, KWAZULU NATAL, SOUTH AFRICA

DAY 12 SELBOURNE, KWAZULU NATAL, SOUTH AFRICA

DAY 13 SELBOURNE, KWAZULU NATAL, SOUTH AFRICA

DAY 14 SELBOURNE, KWAZULU NATAL, SOUTH AFRICA

DAY 15 DEPART DURBAN TO CONNECT WITH OUTBOUND FLIGHT
DETAILED ITINERARY
AFRICA WELCOMES YOU....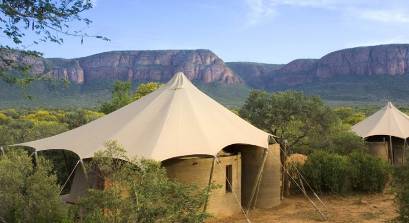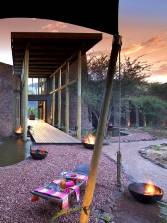 DAY 01 EMPERORS PALACE, JOHANNESBURG, SOUTH AFRICA

On arrival at OR Tambo International Airport, Johannesburg, you will be met and welcomed to South Africa, then transferred to Emperors' Palace. The Hotel offers stylish and comfortable rooms as well as a "group-friendly" experience for leisure guests, tea and coffee stations, and is set in a beautifully landscaped garden, providing guests with food and beverage service throughout the day. Dinner at Tribes African Theme Restaurant in the Boma…enjoy local dishes complimented by ward winning South African wines…

DAY 02 MARATABA SAFARI COMPANY, SOUTH AFRICA

After a leisurely breakfast, we set off for Marataba Safari Company, located in Marakele National Park, approximately three hours 45 minutes from Johannesburg. The friendly staff at Marataba Safari Company will check you into your luxurious tented suites and your safari experience in Africa has begun....depending on our arrival time, we will enjoy a fresh lunch and there will be a few hours to relax before embarking on your first game drive which departs the lodge after some fresh tea coffee with cakes and snacks at around 16h00...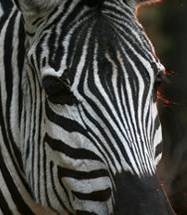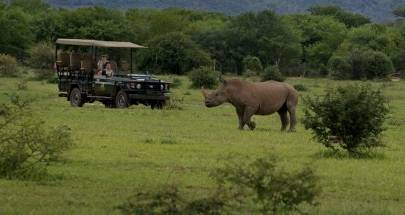 Game drives are usually around two and a half to three hours and you can expect to see any of the big five as well as many other interesting animals and bird species that reside in Marakele National Park.

A delicious dinner awaits you this evening featuring local dishes and guests will enjoy time with our head chef who will be coming out to chat to you giving you the "story" behind these traditional dishes and explain the various preparation techniques. After dinner sit around the fire and take in the stars and enjoy a few drinks with new friends....

Marataba...

There is a mystical, hidden place at the foot of the spectacular Waterberg Mountains on the ancient trade route from the north - sweeping through southern Africa, across the raging Limpopo River and past vast plains teeming with game. Here lies Marataba, an extraordinary safari lodge reflecting Africa's ancient wisdom and culture; the glorious forms and colour presenting a vibrant haven at the epicentre of modern design. Inspired by primeval remains and in harmony with the environment and the energy of nature, Marataba is built of indigenous stone, sand and soil, enhanced by murmuring waters and vast vistas through glass walls. Embracing both the contemporary and ancient in an exciting union of innovative architecture, design and technology, Marataba resonates with the spirit of the African Renaissance.

Marataba is a 23 000 hectare private concession within Limpopo's Marakele National Park, a malaria-free reserve boasting the Big Five amidst spectacular bushveld scenery. Built of stone and glass, Marataba's magnificent main lodge celebrates both ancient Africa and modern architectural innovation. Fifteen air-conditioned, exotic tented suites with en-suite bathrooms and outdoor showers have private decks overlooking the magnificent plains below.
Providing opulent comfort between exhilarating game drives and fine gourmet dining, Marataba takes African safari to a new level.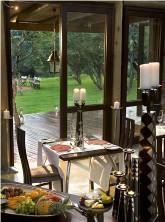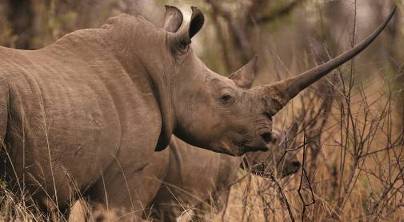 DAY 03 MARATABA SAFARI COMPANY, SOUTH AFRICA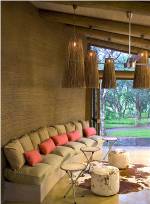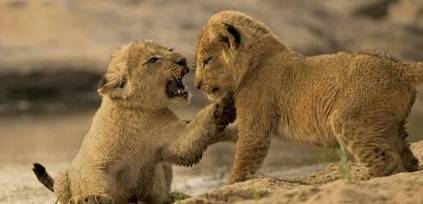 A typical day on safari at Marataba....

06.30am Wake up and enjoy a cup of coffee in bed...

07.30 to 08.15 a delicious breakfast awaits you at the lodge

08.15 to 10.30 Morning game drive...

12.30 to 14.00 Lunch is served

15.30 Meet at the lodge for afternoon tea...

16.00 to 19.00 Game drive - afternoon Safari...

19.30 Dinner is served
After dinner gather around the fire place and enjoy the night sky and few drinks...

DAY 04 MARATABA SAFARI COMPANY, SOUTH AFRICA

A typical day on safari at Marataba....

In the evening enjoy and participate if you feel inclined in an interactive drumming session.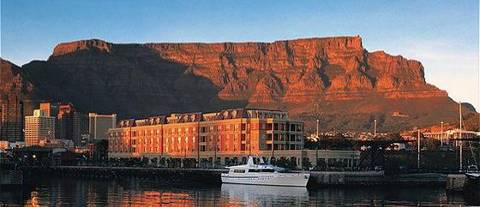 DAY 05 CAPE GRACE, CAPE TOWN, SOUTH AFRICA...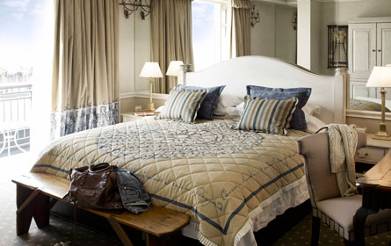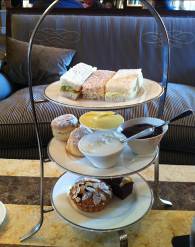 After breakfast we depart Marataba and travel back to Johannesburg to connect with our flight to Cape Town. On arrival, you will be met at Cape Town International airport by our representative who will be transferring you to the magnificent Cape Grace hotel on the Victoria & Alfred Waterfront, Cape Town.
Cape Town is one of the most beautifully situated cities in the world. Cradled by Table Mountain, it has immense charm and historical interest whilst it's unique cultural blend; part African, part European and part Asian, makes for a cosmopolitan dining experience.
Enjoy dinner in the Signal restaurant, overnight at the Cape Grace Hotel

DAY 06 CAPE GRACE, CAPE TOWN, SOUTH AFRICA

Great White Shark diving experience:
After breakfast this morning we head for Gansbaai's picturesque Kleinbaai Harbour which is about a two hours scenic drive from Cape Town.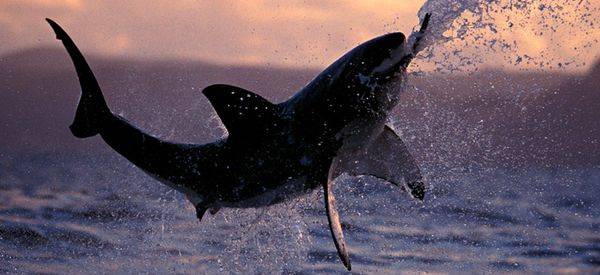 All dive equipment, towels and snacks are stocked, safety equipment is checked and the boat is fuelled prior to the passengers' arrival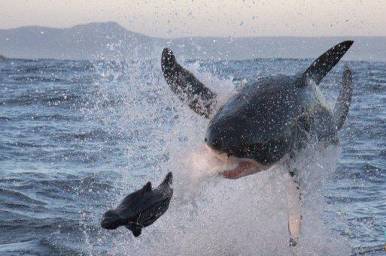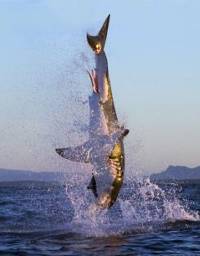 The excursion takes approximately four and a half hours starting normally at about 8:00am or 11:30am with a light welcome pre trip meal and the briefing before boarding the boat for the 15-20 minute boat drive to the dive site for about four hours at sea, shark cage diving and enjoying the close sightings of the Great Whites. While not in the cage, refreshments are enjoyed while on the viewing deck. The excursion ends with post trip refreshments and viewing of the DVD of the day's trip, with an option to buy the DVD .
Divers, who are safe in the cage, listen to the dive master explaining the direction from which the shark is coming. Divers submerse themselves. Literally holding their breath next to the boat in the safety of the cage and await that once in a lifetime eye to eye contact with the Great White sharks.
Passengers can also experience excellent surface viewing of the great white sharks from the boat's upper deck, getting an all-round view of the sharks, circling and descending. It is the ideal spot to capture some fantastic shark pictures or shoot video footage - the water is no more than 9 meters deep.
Great White sharks can smell the chum slick (crushed tuna/skipjack or sardines) from a considerable distance. In addition, our crew pulls decoys or bait lines closer to the cage and boat to lure the magnificent creatures even closer. The shark, being an inquisitive creature, often comes right up to the boat, bringing its head above the sea level far enough out of the water that you can touch it. The banks of awesome razor edged teeth are but centimetres away - the huge gaping jaws revealing the true danger of the imminent encounter. The most feared predator of all the seas has arrived.

Return to hotel overnight. Dinner, Bed & Breakfast
DAY 07 CAPE GRACE HOTEL, V & A WATERFRONT, CAPE TOWN
After breakfast, join the tour this morning to the world renowned Cape winelands...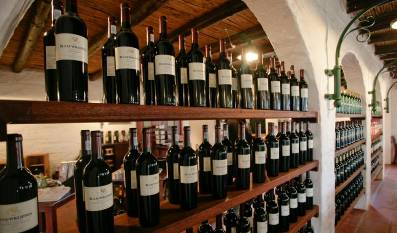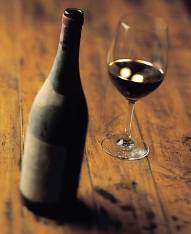 Depart on a full day Winelands experience.
Whether it is its magnificent natural beauty, its rich cultural heritage or its world-renowned wines, the Winelands Region is synonymous with all the best that the Cape has to offer. A 45-minute drive from Cape Town brings you to this area where splendid mountains form a dramatic backdrop to lush vineyards and gabled Cape Dutch homesteads steeped in history. Come experience the hospitality and beauty of Stellenbosch, Paarl, & Franschhoek. The diversity of the Winelands will capture every heart.
Departing Cape Town, our first stop in the Winelands will be Plaisir De Merle Wine Estate – where you will enjoy a Premium Wine Tasting and Cellar Tour.
The farm Plaisir de Merle has a rich and fascinating history, dating back to 1687, when as a result of poverty and religious persecution, the Huguenot Charles Marais and his family left the Hamlet of Le Plessis Marly, France, and sailed to the Cape of Good Hope to begin a new life.
In 1688 the Marais family, together with other Huguenots, was settled by Simon van der Stel in the area of Drakenstein, amidst the mountain splendour of the Berg River Valley. Charles Marais called his farm Le Pessis Marly, (which gradually became evolved to Plaisir de Merle) as a tribute to his birthplace.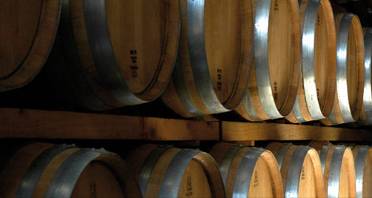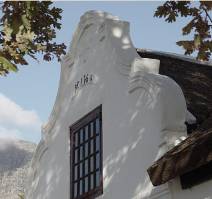 In 1964 Plaisir de Merle was purchased by Stellenbosch Farmers' Winery (now Distell) from its most recent owners, the Gray family, and today is one of the largest wine farms in the Cape. Covering 974 hectares, it consists of five adjoining sections, namely Plaisir de Merle, Rust-en Vrede, Drostersnes, La Rochelle and Rachelsfontein.
It has often been said that good wines begin in the soil and at Plaisir de Merle the quality of the arable land is undeniably excellent. This factor and an abundant supply of fresh mountain water, contribute to the excellence of the end product.
We depart Plaisir de Merle and head to the French Huguenot town of Franschhoek – with time to explore the village and shops prior to lunch.
Nestled between towering mountains in the beautiful Cape Winelands; lies the magnificent Franschhoek Valley. This is the food and wine heartland of the country, where splendid wines are grown and our top chefs create international cuisine. Here breath-taking scenery, warm hospitality, world class cuisine and the finest wines all combine to create lasting memories.
Spectacular vineyards cover these mountain slopes settled more than 300 years ago by the Huguenots, who brought with them their age-old French wine and food culture. This is a valley rich in history cantered around a picturesque village of friendly, welcoming people.

In the village you will find wonderful crafts, art and antique shops and galleries. The main street is lined with coffee shops and restaurants.
13h00 Enjoy lunch at one of the top Franschhoek Restaurants

Departing Franschhoek, we proceed over the Helshoogte Pass – The Link between Stellenbosch and the Drakenstein Valley is Helshoogte Pass (Hell's Heights'). This scenic pass crosses the saddle separating Simonsberg from the Jonkershoekberge, and at its summit are the Delaire and Thelema wineries. The road winds through a landscape adorned with fruit farms, Cape Dutch houses and vineyards before reaching Boschendal, a wine estate at the foot of the Groot Drakenstein Mountains.
Spend approximately 30 minutes exploring the town of Stellenbosch.

Follow in the footsteps of our ancestors as you stroll along the oak-lined streets of Stellenbosch, the second oldest town in the country. Our colourful history comes to life in the splendidly restored Cape Dutch, Georgian and Victorian buildings in each town. Monuments such as the Huguenot Memorial and Afrikaans Language Monument and the many outstanding museums provide a fascinating glimpse into the past.

The excellent wines produced in this area are world-renowned. You will be spoilt for choice between small, boutique wineries and the larger, more commercial wine estates. Taste the fruit of the vintner's labour in the magnificent surrounds that are so characteristic of the Winelands, or join the winemaker on a tour of his cellar where the precious harvest is lovingly transformed into every wine lover's delight.

We end our day with a Chocolate and Wine tasting at the Award Winning Wine Estate of Waterford.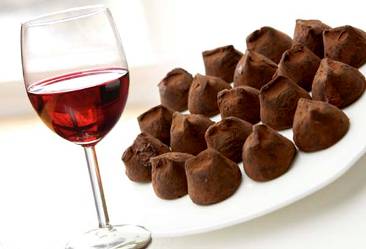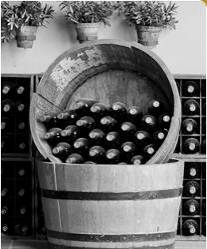 Waterford Estate is situated in one of the world's most visually arresting pockets of paradise. Nestled in the picturesque Blaauwklippen Valley, in the world-renowned Stellenbosch region, this 120-hectare property boasts ancient citrus groves, rolling lawns, water features and fragrant lavender beds.

The winery was designed by architect Alex Walker and created from quarried local bedrock, stones from the vineyard and timber grown on the estate. It was styled along the engaging terracotta design of the classic Bordeaux chateaus of France. The centre piece of the magnificent courtyard is the Waterford fountain. This feature has been immortalised in the Waterford label and represents a fundamental component of our philosophy.
After a wonderful day sampling award Winning wines and enjoying the beauty and rolling vineyards of this beautiful part of the Cape – return to your hotel late afternoon. Dinner and overnight at the Cape Grace Hotel




GORAH ELEPHANT CAMP
DAY 08 GORAH ELEPHANT CAMP, SOUTH AFRICA...ON SAFARI

After breakfast we bid farewell to the fairest Cape and board our flight to Port Elizabeth and on to Addo Elephant Park where Gorah Elephant Camp awaits you...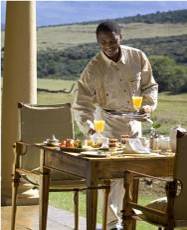 On arrival you will be welcomed by the staff at Gorah and enjoy lunch. Settle into your tented rooms after lunch and return to the main lodge for afternoon tea and game drive.

The incomparable thrill of quietly observing a passing herd of elephant while being served tea on the veranda of a stately Colonial manor house is the stuff of dreams and legends - at Gorah it's an everyday occurrence.

This exclusive safari lodge recaptures the romantic mystique of authentic safari of centuries past - the awesome natural world of Africa merged with colonial nostalgia and modern sophistication to deliver an unforgettably unique 5 star adventure. Gorah is the only private concession and camp situated in the middle of the famous Addo Elephant National Park, home to the densest population of elephants on earth. Gorah is malaria-free, Big 5 and a member of Relais & Chateaux.

Sheltered beneath thatched canopies, Gorah's 11 tented suites are luxurious and spacious, recalling the golden era of safari in the early 1900s, and enhanced with the fine comforts and excellence associated with Hunter properties.

DAY 09 GORAH ELEPHANT CAMP, SOUTH AFRICA...ON SAFARI

A typical day on safari at Gorah...

07.30am wake up and enjoy a cup of coffee in bed...

08.00 to 09.00 a delicious breakfast awaits you at the lodge

09.00 to 11.00 morning safari set off into Addo Elephant Park...

12.30 to 14.00 Lunch

15.30 Afternoon Tea at the lodge...

16.00 to 19.00 enjoy the afternoon game drive...

20.00pm Dinner at the lodge...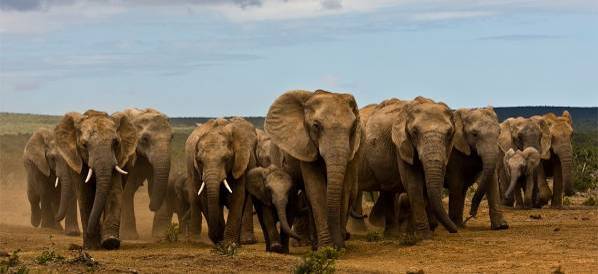 Each luxury tent has an en-suite bathroom with shower, an interior relaxation area and a private deck offering panoramic views across the endless savannah plains. Other facilities include solar-powered lights, ceiling fans and in-house communication between the tents and the Main House.

Drinks around the fire place round off an amazing day in the African bush...
An added interest today would be to listen to the stories of the Eastern Cape told by
the resident "Historian" and Story Teller.

DAY 10 GORAH ELEPHANT CAMP, SOUTH AFRICA...ON SAFARI

A typical day on safari at Gorah...

DAY 11 SELBOURNE, KWAZULU NATAL, SOUTH AFRICA

This morning depart Gorah Elephant Camp and head for the Port Elizabeth airport where you will board your flight to Durban. On arrival in Durban, transfer to Selbourne Golf Estate and spa which is located near the dive sites we will be diving on over the following four days. You will be diving on the Aliwal Shoal as well as Protea Banks, two world class dive sites and you can expect some seriously exciting shark experiences.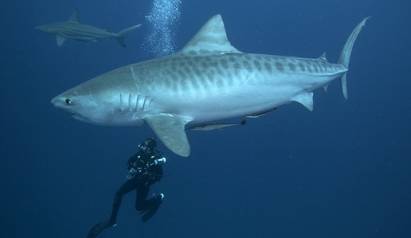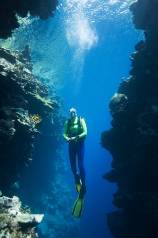 Aliwal Shoal:
In Brief Aliwal Shoal was first dived in the 1950's, and was extensively explored in the 1980's by operators, to ascertain the viability of transporting divers to the launch, in the midst of a worldwide scuba diving boom. Umkomaas is the sea side town which provides the launch site for the shoal under the Umkomaas Bridge on the river (Mkomanzi) mouth. Lying 3 – 5 kms off shore, Aliwal Shoal is on the inner edge of the Mozambiquan current, and the warm waters often provide for excellent visibility.
A huge array of fish species as well as rays, turtles, sharks and manta's occupy the shoal, and schools of dolphins and pods of whales are frequent visitors. The shoal is approximately 5kms in length, and runs in a north to south direction. Today, many thousands of divers flock to the shoal in search of excellent diving and true adventure.

DAY 12 SELBOURNE, KWAZULU NATAL, SOUTH AFRICA

Dive the Aliwal Shoal, Kwazulu Natal today...

History
In 1849, a 3 mast vessel called the 'Aliwal' almost collided with the shoal, giving the shoal its now famous name. The 'Aliwal' was under the command of Captain James Anderson, and he wrote a report of his experience.
" From the great interest you appear to take in this place and the coast in general, I think you would like to know that about 30 miles to the southwest from Natal, and distant from the land about two miles, I observed a very large and dangerous rock, or shoal, with heavy breakers.
"I do not find this rock placed upon any chart or alluded to in any directory. I hope therefore, you will speak to the captains of coasting vessels, and inform them of it when opportunity offers."

Captain James Anderson, In the 'Natal Witness', 14 Jan 1850


Geology

In chronological terms, Aliwal Shoal has a very short history. Eighty thousand years ago, the area around the shoal consisted of a bed of sand dunes. Heavy rainfalls caused sand & shell to dissolve forming a compound of calcium carbonate which was to form the core of the shoal in what became dune rock. The continental plates shifted, which caused a rise in the sea level of the Indian Ocean and hence flooding of the dune.

When the sea levels rose, the dune was submerged, and with more deposits of sand, seashells and other reef-building materials, a massive and elaborate sandstone structure was created. The topography was very rugged with pinnacles, gullies and caves. Coral polyps formed large colonies on the sandstone, and Aliwal Shoal was born. Over time, the shoal has developed into a fascinating site with an abundance of soft corals, sponges, and hiding places. These have combined to attract over 1200 species of fish, as well as turtles, rays, sharks and whales.

Shipwrecks

Unfortunately two other ships were not so fortunate. The 'Nebo' sank on her maiden voyage in 1884, and the 'Produce' sank in 1974. These wrecks are both frequently visited on wreck dives.
Nebo This 2000 ton steamship sank on 20th May 1884 just north of the Aliwal Shoal. She was on her maiden voyage from Sunderland to Durban, carrying the Amanzimtoti railway bridge. Although there is no certainty, it was officially reported that she had struck an uncharted pinnacle. There is much doubt about this version of events, especially as the supposed pinnacle has never been reported since.
Some experts believe that the weight of the railway bridge upon the deck could have caused her to be capsized by a large wave. There is more credibility to this story, as the Nebo is lying upside down, 28 metres below sea level.
'Produce'. The Norwegian bulk carrier, weighing in at 15000 tons ripped open her hull on Northern Pinnacles on 11th August 1974. The crew made a brave attempt to get to shore, but the ship was irrevocably doomed and sank shortly afterwards. The crew were rescued, and there were no fatalities.
The rusted framework now provides an established residence for varied fish species, and makes for very good diving. The bridge of the vessel lies 12 metres under the surface, and the ship lies on a sand bed at approximately 35 metres.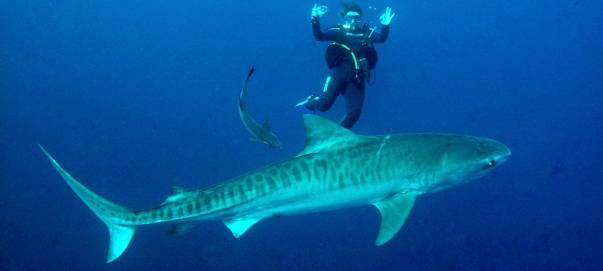 DAY 13 SELBOURNE, KWAZULU NATAL, SOUTH AFRICA

Dive Protea Banks, Shelly Beach on the South Coast of KwaZulu Natal, South Africa

Rated as one of the top shark dive sites in the world, and is definitely marked as a site for the serious adventure seeker. Protea Banks is situated 8 km offshore and the depth ranges between 8m and 40m. There is often a current of 4 or 5 knots, and therefore only experienced divers are recommended for this site. If you are new to diving, log up a few deep dives and also include some drift dives, as these are the common conditions on Protea Banks.

Various shark species may be seen, including Zambezi, Tiger, Ragged tooth, Hammerhead, which are frequent sightings, and Bronze whalers, White Tips, Threshers and the occasional Great White have all been found on Protea Banks. Protea Banks is a one and a half hour drive south of Durban. This is personally one of my favourite dive spots but don't expect Protea Banks to reveal its treasures on your first two dives. For those who are serious about shark diving and are prepared to hang in, you could be rewarded with an experience that few dive sites in the world can match. Once you have experienced Protea Banks at its best, it's no use telling other divers about it, as they simply won't believe you.
DAY 14 SELBOURNE, KWAZULU NATAL, SOUTH AFRICA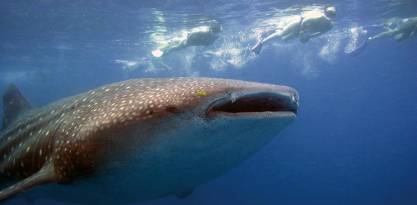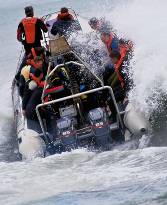 Another exciting day of diving in Africa...

Enjoy dinner and drinks with new friends this evening and celebrate a wonderful African safari and diving adventure.

DAY 15 DEPART DURBAN TO CONNECT WITH YOUR OUTBOUND FLIGHT...

After breakfast this morning, transfer to Durban's International Airport to connect with your flight to Johannesburg and onward to the USA.
"PRICING ON REQUEST"

Photos by Ewout Rijk de Vries
America Travel Arrangements, Inc, 1116 N. Collier Blvd. Marco Island, FL.
(800) 525 – 1118 or (239) 642 – 6616.
PACKAGE INCLUSIONS:
One night accommodation (bed & breakfast) at Emperor's Palace with dinner at Tribes restaurant included


Transfer from Johannesburg International Airport (OR Tambo), to Emperors Palace


Three nights luxury accommodation at Marataba Safari Company, including all meals, teas, coffees, two game drives daily and one evening of Interactive Drumming.Drinks are not included at Marataba.


Transfer by road from Emperor's Palace, Johannesburg to Marataba and return to OR Tambo


Flight from OR Tambo, Johannesburg to Cape Town


Transfer from Cape Town International Airport to Cape Grace


Three night's luxury accommodation at the Cape Grace, on a Dinner, bed & breakfast basis. Check out on final day is 12h00 noon Drinks are not included.


Specified tours - Winelands & Great White Shark dive experience tours with Lunch included for both tours.


Transfer to Cape Town International Airport


Flight from Cape Town to Port Elizabeth


Transfer to Gorah Elephant Camp


Three nights luxury accommodation at Gorah Elephant Camp, including all meals, teas, coffees, two game drives daily and Story Telling. Drinks are not included at Gorah.


Transfer from Gorah to Port Elizabeth by road


Flight from Port Elizabeth to Durban


Transfer from King Shaka Airport, Durban to Selbourne


Four night's luxury accommodation at Selbourne Golf Estate and Spa. Including breakfast and dinner.


2 dives daily over 3 days on Aliwal Shoal and Protea Banks. 6 dives included.


Transfer to King Shaka Airport, Durban


Flight from Durban to Johannesburg.


Safari ends.
PACKAGE EXCLUSIONS:
International Air from the resident country (USA).


Flights from Cape Town to Johannesburg.


Travel insurance – strongly recommended.


Any meals or drinks that have not been specified as included.


Any item not specified as included.


Gratuities.

MAP OF SOUTH AFRICA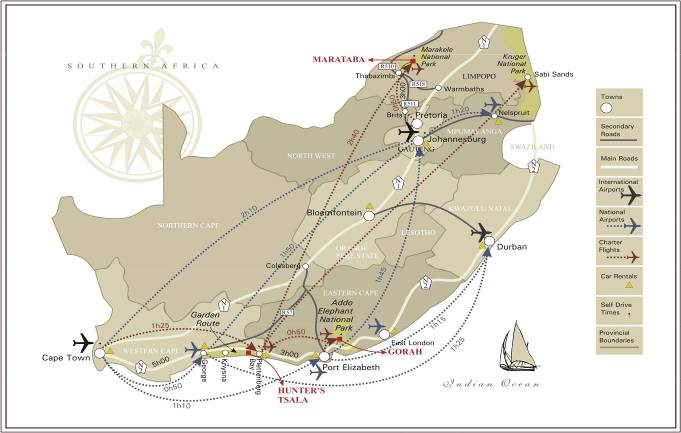 America Travel Arrangements, Inc